MAKALEI ESTATE COFFEE

 100% Pure Kona Coffee

Mailing Address:

PO Box 8

Kailua-Kona, HI 96745

808-990-7663

P 808-990-7663

(Phone optional only if wished to be contacted by phone)

Your question, comments or feedback:

Copyright © 2021 Makalei Estate Coffee

100% Kona Coffee. All rights reserved

Thank you for visiting us. Your questions, inquiries and or feedback will be answered ASAP.

MAHALO and Ahui Ho!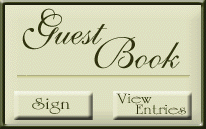 Pls feel free to sign our guest book below